Latest News
Have Your Say in how Your Community is Policed
Essex Police are looking for people to join Independent Advisory Groups that will review police work practices, offer advice and guidance and provide constructive feedback about police policy developments and recruitment.
Two consultation meetings are planned for April at Braintree District Council Offices: on Friday 20th from 10.00 - 11.00am & on Monday 30th from 7.00 - 8.00pm. More information about the reasons for these consultation meetings can be found here.
_____________________________________________________________________
Changes to Essex Library Services
As a result of the Public Consultation carried out by Essex County Council at the end of 2017, Library Services across the County are now being rationalised.
This unfortunately means that, as of the 2nd April 2018, the Mobile Library is no longer serving Little Maplestead, since the average number of customers during its fortnightly visits was latterly fewer than one...
Further details of the Library Service changes can be found here.
_________________________________________________________
DaRT F315 Bus Service - Timetable Changes
Following customer feedback, effective from the 12th February 2018 are a couple of timetable changes to the F315 bus service between Halstead and Sudbury.
The first bus from Halstead now leaves at 7.30am to enable customers to link more comfortably with Sudbury trains to London, while the last bus leaves Sudbury a quarter of an hour earlier, at 7.15pm, in order to reduce waiting time on the bus.
Full details of the service and the revised timetable can be found here.
________________________________________________________
Essex Energy Switch
Essex County Council is continuing its backing for a collective energy switching scheme for

residents and small businesses who want to economise by cutting their gas and electricity bills.
Essex Energy Switch is a completely free, easy, safe and secure way to cut your energy bills without the frustration of having to spend time comparing prices and tariffs on various energy comparison websites.
Visit www.essex.gov.uk/energyswitch to find out more information about Essex Energy Switch, how it works and how you can benefit.
_________________________________________________________________
Illegal Pedlar Activity
Essex Police and Neighbourhood Watch are warning residents about reports of illegal door-to-door salesmen targetting towns across the county. More information about these pedlars is contained here. Anyone suspecting that this activity is happing in their locality is being encouraged to report it to the police by calling 101.
________________________________________________
Public Consultation on Proposed Changes to the Mobile Library Service
In recent years, fewer and fewer people have been taking advantage of Essex's mobile library services.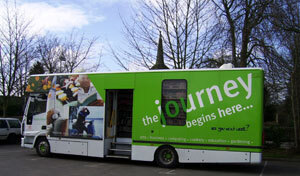 Now, with the library vehicles coming to the end of their working lives, there is a need to take a fresh look at how best these services can be provided in future.
Essex County Council therefore undertook a consultation about the creation of a new library service across Essex. This ran from Tuesday 19th September until Monday 6th November 2017.
The idea is to provide a service which is available at a place and time which suits users; a service which is flexible enough to help volunteers set up a community library in a village hall, pub, sports club or shop, or a service where volunteers deliver books directly to the door and can stop to chat with the residents to help end social isolation. Such services already work well in many villages across Essex and the idea is to extend that provision, with a service that's able to respond to different local needs and settings, making books available to more people, more of the time.
You can find more information about the proposals and can complete the consultation survey at www.librariesconsultation.essex.gov.uk
All the consultation responses will be analysed and a formal report produced. This will be published on the consultation website and available on request for those without internet access. The analysis will be used to help decide what changes will be implemented.
__________________________________________
All Change for a New Bus Service
From the August Bank Holiday weekend a Demand Responsive Transport (DaRT) bus service has replaced the 11/12/13 Regal Busways routes serving Little Maplestead.
Great Maplestead, Little Maplestead, Gestingthorpe, Pebmarsh, Wickham St Paul and Bulmer now have a new, flexible and more frequent bus service between Sudbury and Halstead – the DaRT F315.
However, unlike with conventional buses, DaRT passengers must book a seat, and register as a customer, at least two hours in advance of travel.
More details about this new service, and how to book to use it, can be found here.
_______________________________________________
Community Governance Review
Braintree District Council was required to review the overall governance of all Town and Parish Councils within the District.
The review focused on:
The appropriateness of present Town/Parish boundaries

The numbers of Town/Parish Councillors

Town/Parish Council names and any warding agreements
The consultation has now closed, but you can find out more about the review and view comments at www.braintree.gov.uk/cgr.
__________________________________________________
Braintree's 'Tell Me More' Initiative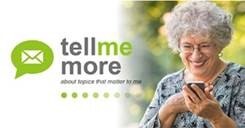 Residents and businesses in Braintree District can now sign up and subscribe to a new e-mail update service on various topics of their choice, ranging from refuse recycling and street cleaning to planning news, health and well-being tips, events, job vacancies or emergency alerts.
There will also be an e-mail newsletter especially for businesses in the district.
______________________________________________
Stansted Airport Development Consultation
In advance of submitting a planning application to raise its current passenger numbers cap, Stansted Airport carried out a series of eight Community Consultation Exhibitions between 6th – 19th July 2017. Feedback from these will inform its proposals for future increases in runway use and the effect of this on the wider region.
An initial study of how the future development of Stansted would affect the wider region was laid out in Stansted's 2015 Sustainable Development Plan, the final version of which can be viewed at www.stanstedairport.com.
_____________________________________________________
Local Plan Consultation
The latest Draft of the Local Plan Document for North Essex was issued on 16th June 2017. The Public Consultation has now closed, with comments and feedback informing the next stage of the process.
The two-part document can be viewed by clicking on the links below:
Section 1 – Strategic Plan for

North Essex

, including the proposed Garden Communities
Section 2 – Policies, maps and sites for development, housing, employment and regeneration within

Braintree District
More information, together with downloadable versions of the Local Plan and its appendices, is at: https://www.braintree.gov.uk/publicationdraftlp
______________________________________________________________