Little India in Little Maplestead offers a sophisticated, fine dining experience with charming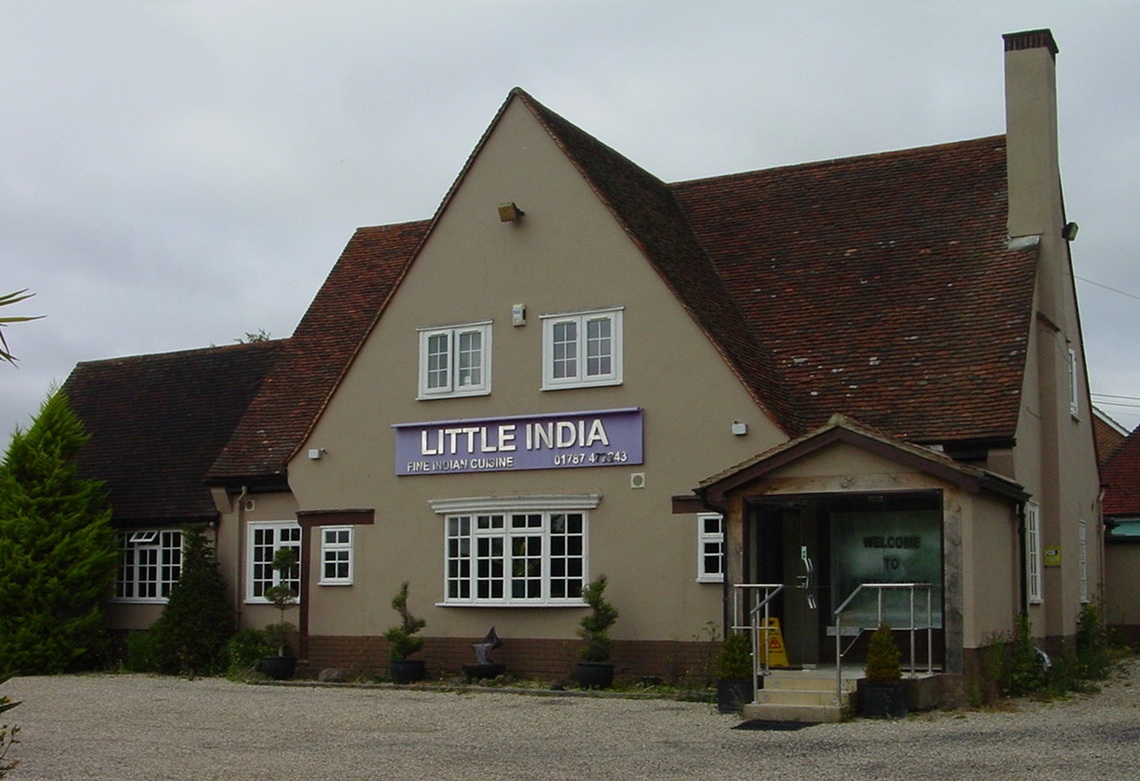 staff, discrete service and tantalizing food – a combination that ensures guests return again and again. The restaurant team is renowned for their depth of knowledge about Indian cuisine.
Little India offers a solid traditional menu, beautiful decor and a delightful ambience, which makes this one of the most pleasant places to eat locally. The owners have more than 30 years' experience of preparing authentic Indian cuisine, using recipes that have been handed down through the generations.
Their chefs have travelled all over India assembling a wide range of traditional Indian dishes, which are all freshly prepared and appreciated by guests for their authenticity, freshness and delightful taste. The chefs may also be able to prepare a dish that is not listed on the menu – enquire with the manager to find out if it is possible to do this before visiting.
Little India is open 7 days a week, including Bank Holidays.
Bookings and take-away orders can be made on-line or by phone: 01787 472 243/01787 476 161
More information can be found at http://www.littleindiarestaurant.co.uk/